WMU Brings Fluid Power Research to Michigan with NFPA Grant
Tuesday, August 22, 2017 - 11:30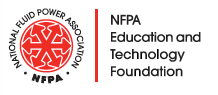 Western Michigan University curriculum will soon be getting a fluid power upgrade. As part of the National Fluid Power Association Education and Technology Foundation's Fluid Power Curriculum program, Associate Professor of Engineering Design, Manufacturing and Management Systems Alamgir Choudhury will receive a $25,000 coursework grant to engage students in hydraulics and pneumatics.
The grant reward is designated for the design and development of fluid power module to be integrated into a college or university's core engineering curriculum. The foundation aims to create awareness and engage students in fluid power.
By engaging faculty to help develop and teach fluid power educational content, the NFPA Education and Technology Foundation helps develop and distribute impactful and high-quality fluid power curriculum to assist the growing industry by developing new engineers with the skillsets needed to work in the industry of tomorrow.
Last year, the foundation awarded two grants. At Lawrence Technological University, Professor Liping Liu received a grant for development of Fluid-Power Based Modules for Fluid Mechanics and Thermodynamics Courses Utilizing Problem-Based Learning and Entrepreneurially-Minded Learning.
At Ohio University, Professor Jesus Pagan is working on Interactive Simulation Modules for Pneumatic and Hydraulic Circuits. Each curriculum piece will be available to the NFPA's network of education partners upon completion.
Per the NFPA, "a senior level course on the design of fluid power systems will be developed. The goal is to teach fluid power theory, application, circuits, system design and simulation, laboratory prototype development and performance testing, and system control.
Specific deliverables for the proposed work include:

Course syllabus and details of subjects of the modules

Lecture materials, including class presentations and exercises

Manual for labs for each exercise and instructions for the final project

Evaluation and assessment documentation applicable to student learning